When I was younger, I took piano lessons. I took lessons for maybe 5 or 6 years. I never was as good as my sister. I remember when we were younger she played this song and I would do a dance to it. And those who know me, know that I am one rhythmless Black person. But I enjoyed doing my pirouttes and p
lié to my sisters song.
Maybe she will play the song for me this weekend and I can reminisce of the good old days.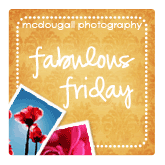 I am entering the Fabulous Friday Challenge again. I am competing with some serious photographers. But my goal is to keep entering and by the time the end of the year comes, I will have increased my skills and may win! This gives me motivation to continue taking pictures and I love looking at other's pictures. Seeing other pictures gives me inspiration and I learn from them as well.